HFT and SEC
Remember the (good) old days when everybody had the same information about where stock prices trade. Let's see what happens going forward. We doubt the regulators understand what actually goes on every day, but with the multiple glitches over the past weeks, at least a few regulators are waking up. From Reuters.
The U.S. Securities and Exchange Commission on Friday published a list of computer specialists and scientists mostly tied to big Wall Street firms who will give presentations at the roundtable next week on technology issues in the U.S. stock market.
The SEC scheduled the Tuesday discussion after a wayward trading event on August 1, when a software glitch led stock market maker Knight Capital Group into an erroneous buying frenzy. Knight's activity moved markets and nearly brought down the firm, ultimately costing it $440 million.
Technological problems have also been blamed for events like the May 6, 2010 flash crash and the botched initial public offerings of Facebook and the BATS Exchange.
While high frequency trading is not the only computer-driven trading in the marketplace, it is where the most time and resources go to developing the latest technologies. High frequency traders are often blamed for large movements in the market because they operate so quickly, and often trade at high volumes. (Full reading here).
And the latest on "funny" moves in these broken markets. From Nanex.
On September 18, 2012, starting at about 15:46, about a dozen stocks suddenly rocketed 5% or more, only to return to earth seconds later. We sure are glad our regulator is all over this.
1.
---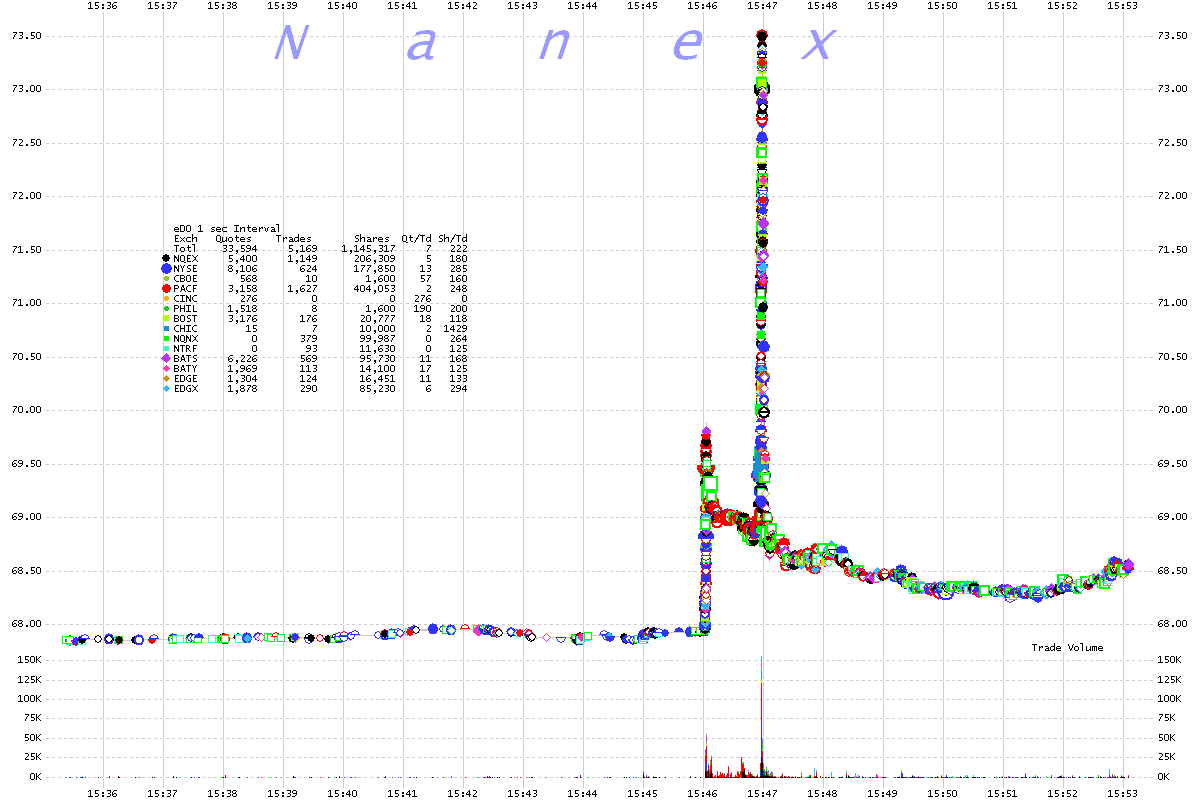 ---
2.
---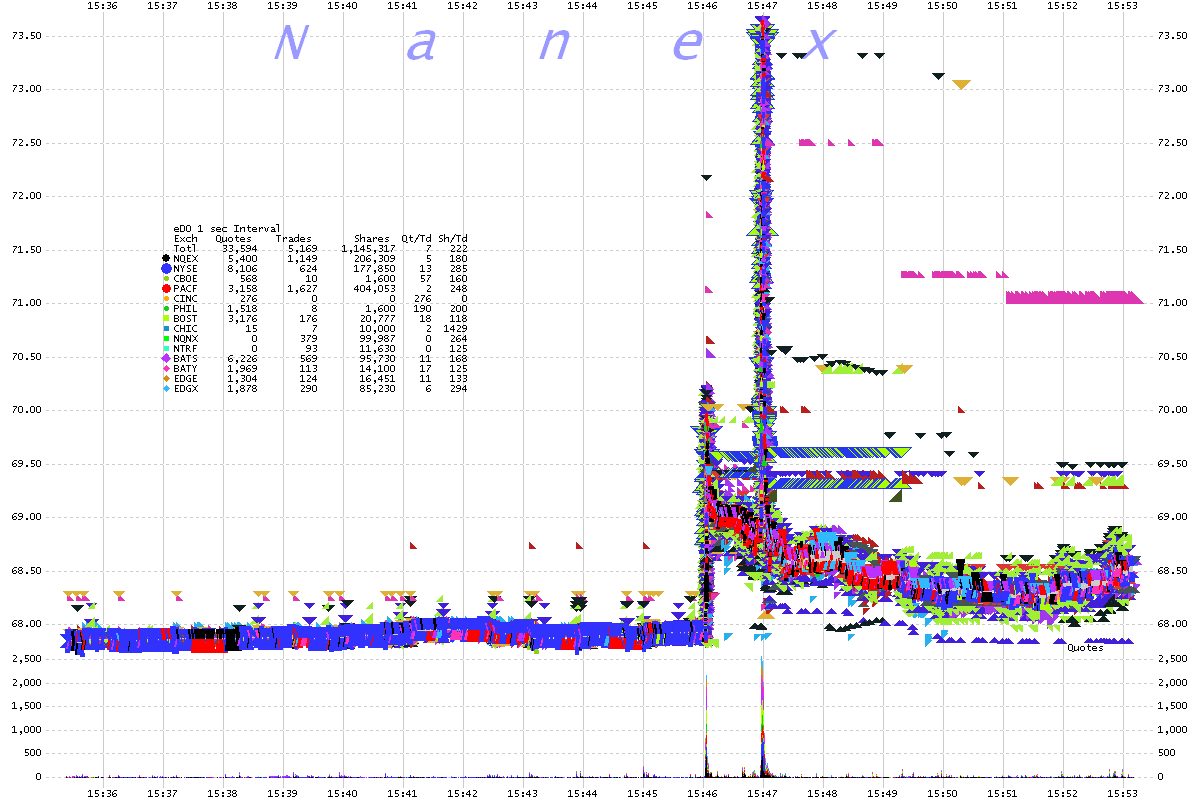 ---
3.
---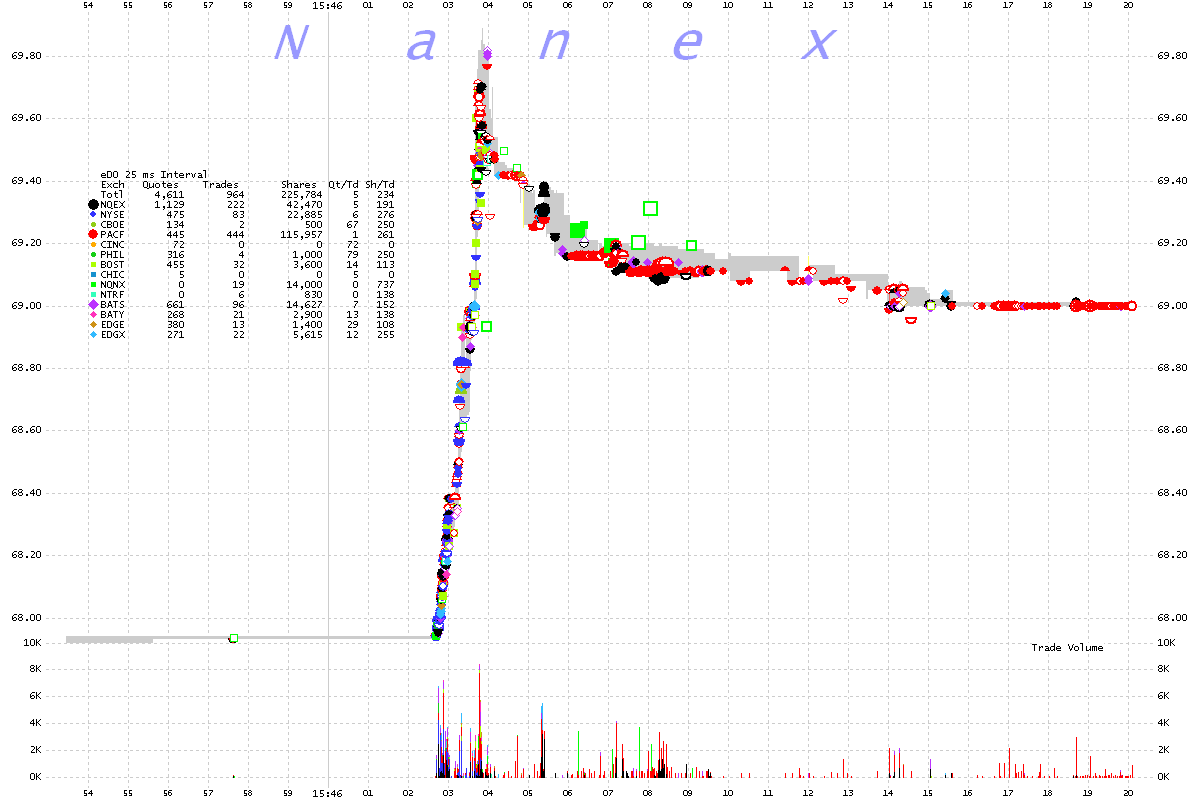 ---
4.
---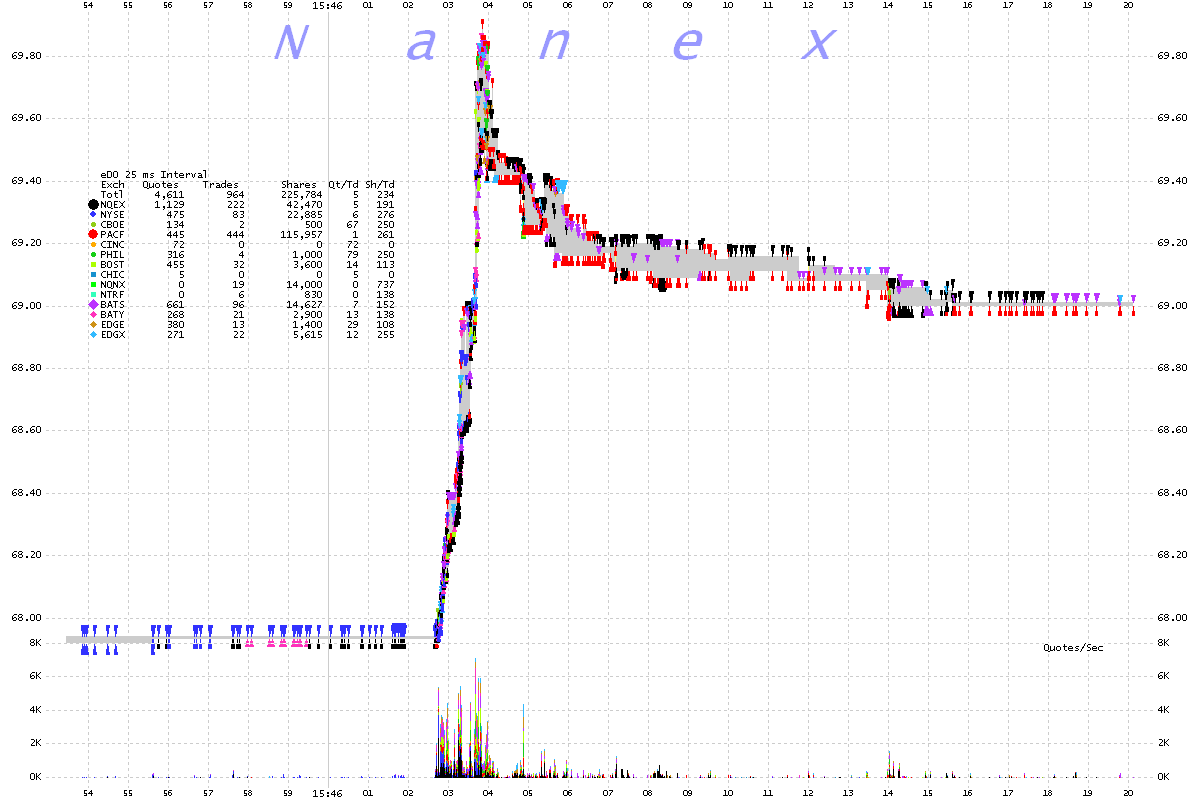 ---
5.
---
---
6.
---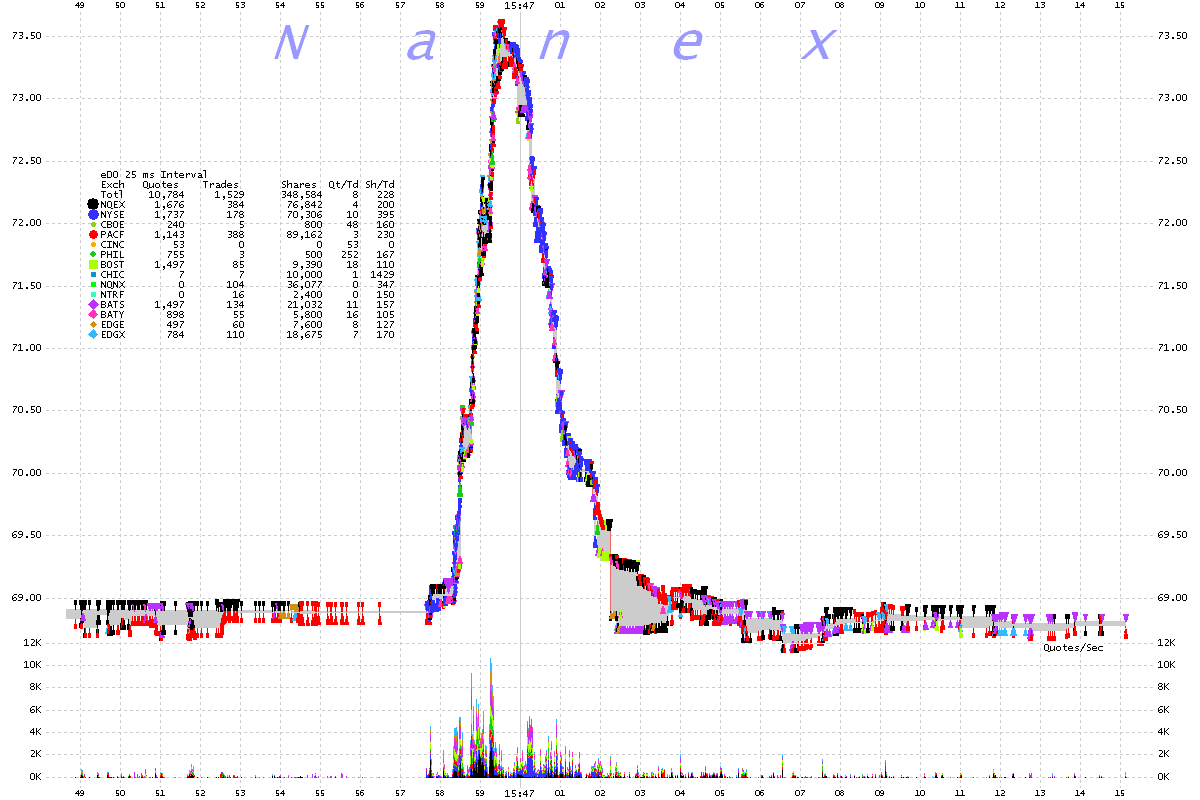 ---
7.
---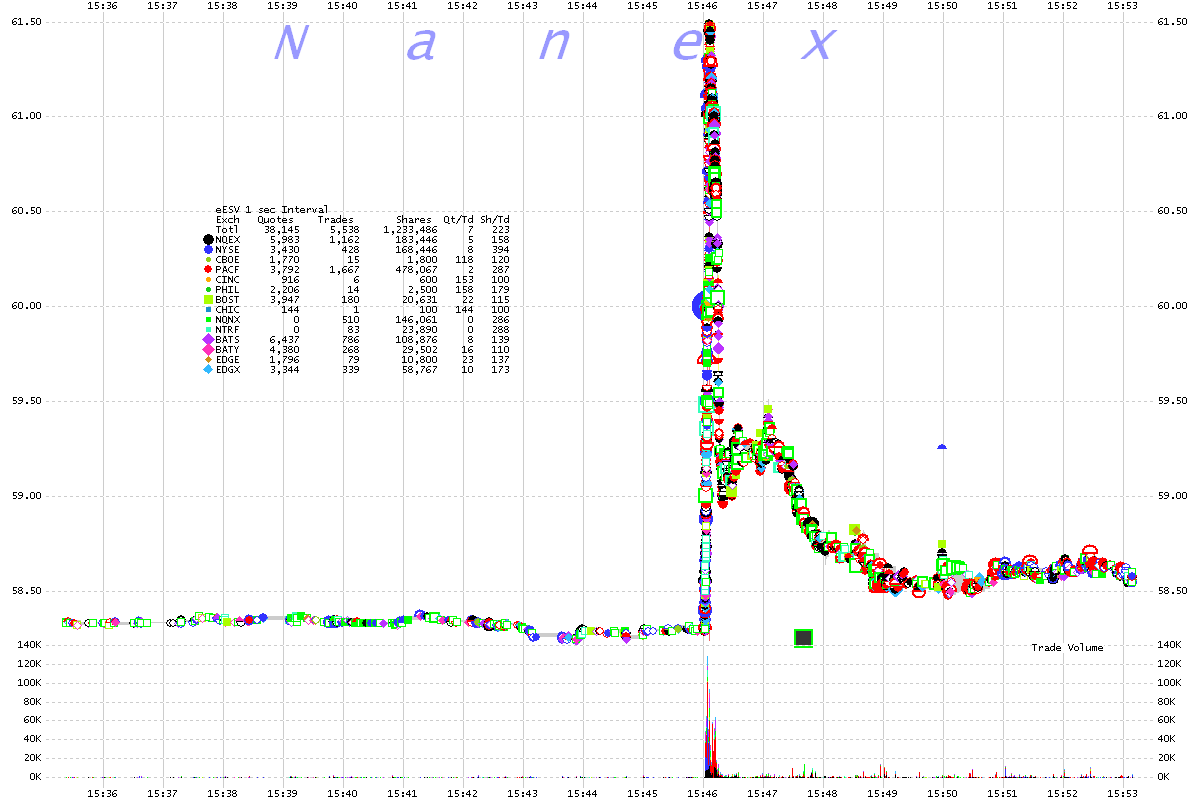 ---
8.
---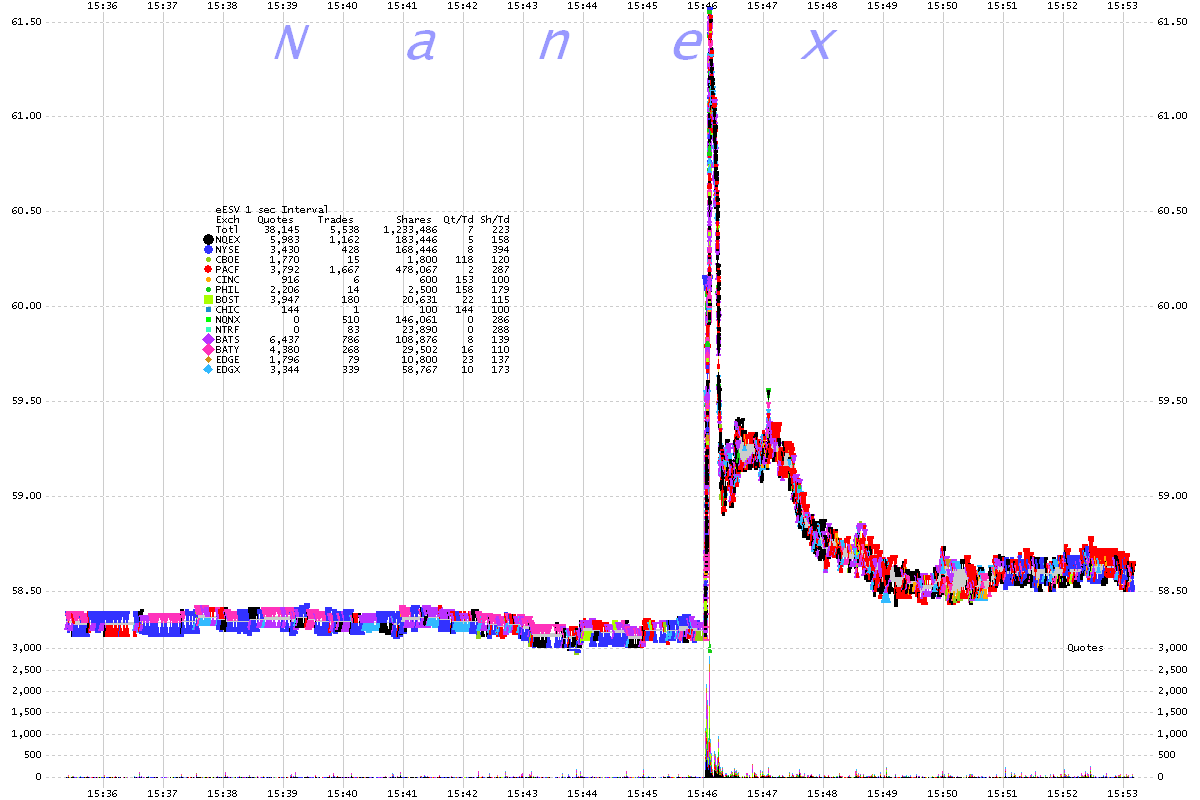 ---
9.
---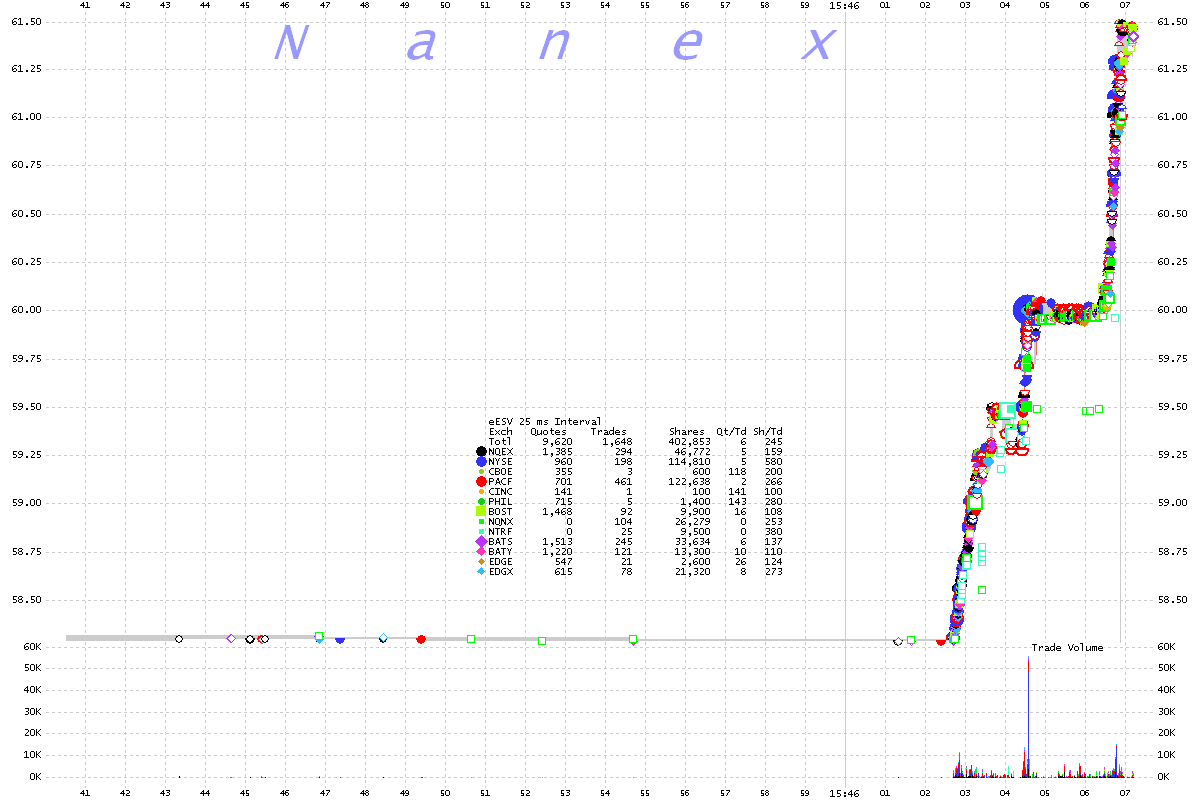 ---
10.
---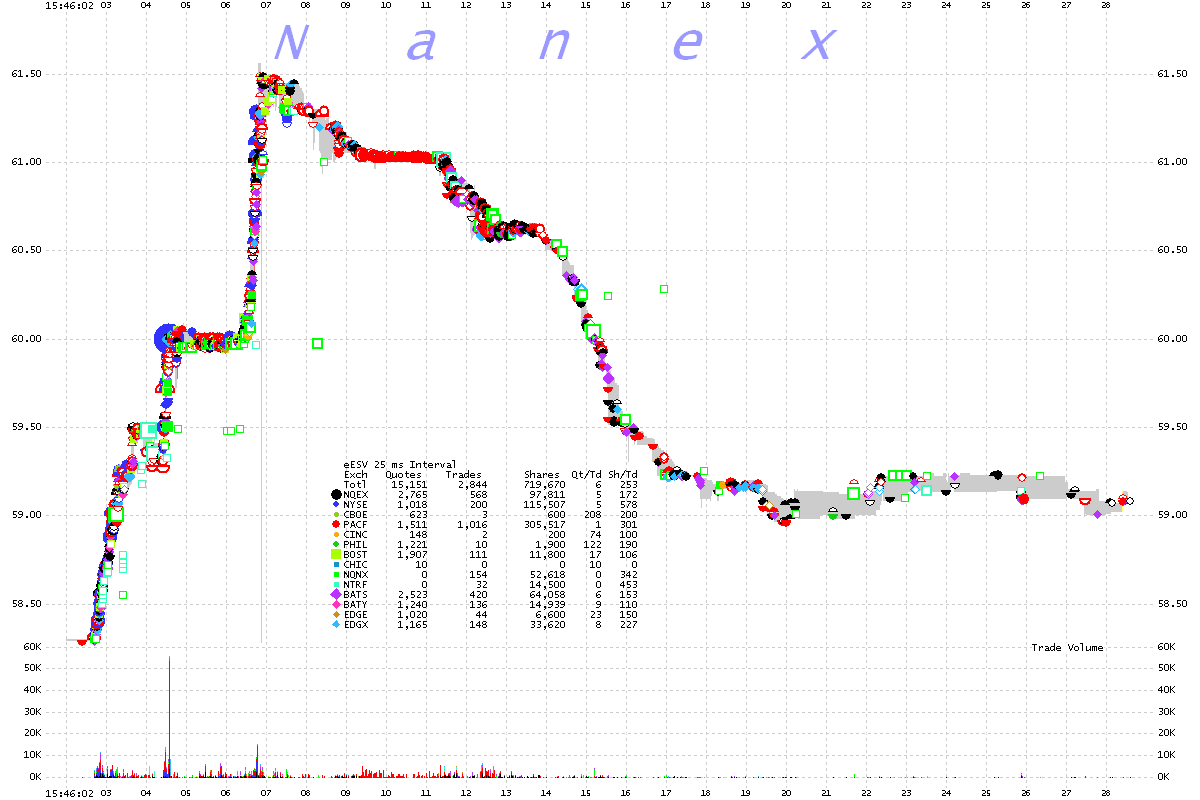 ---
11.
---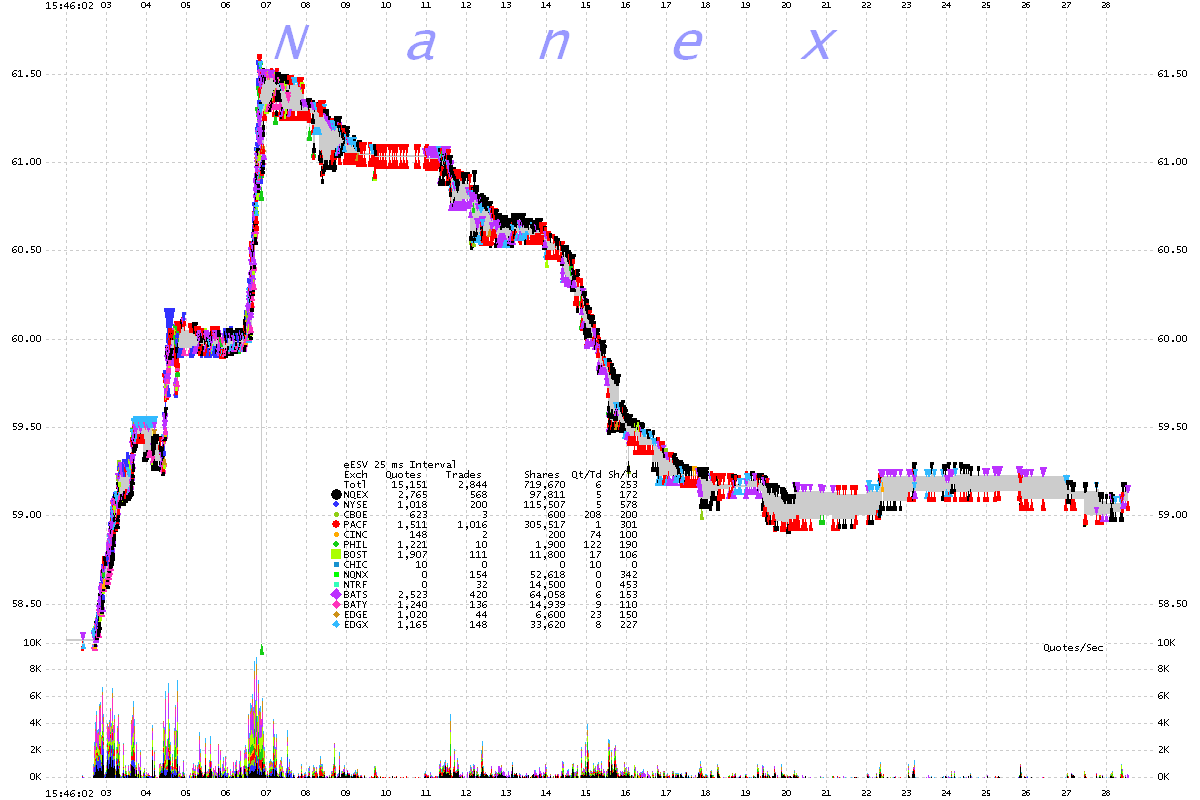 ---
12.
---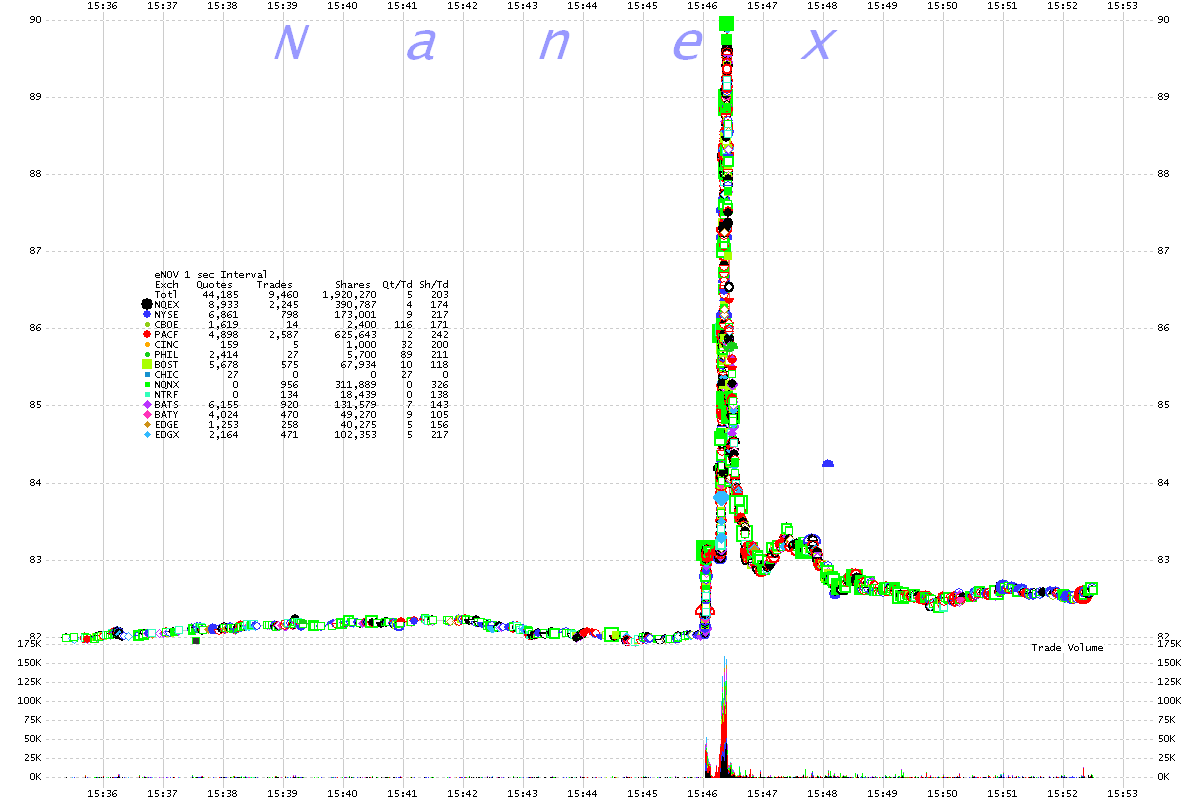 ---
13.
---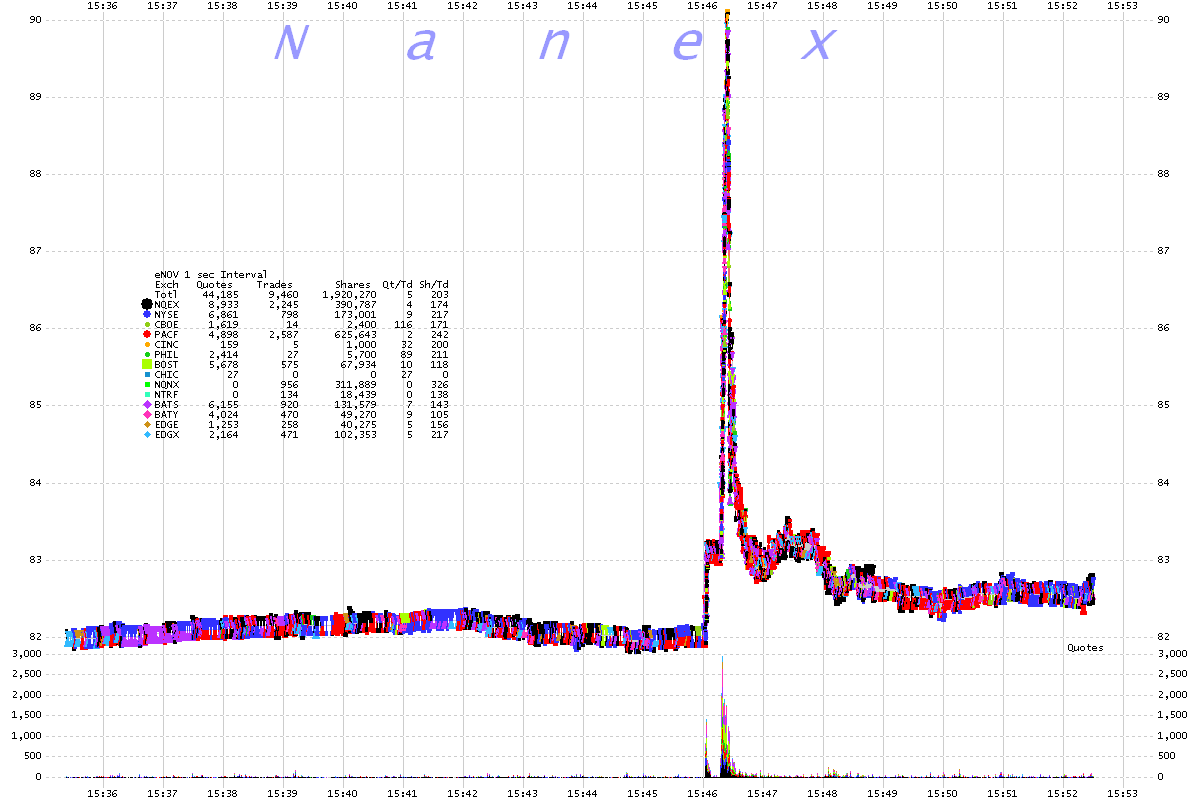 ---
14.
---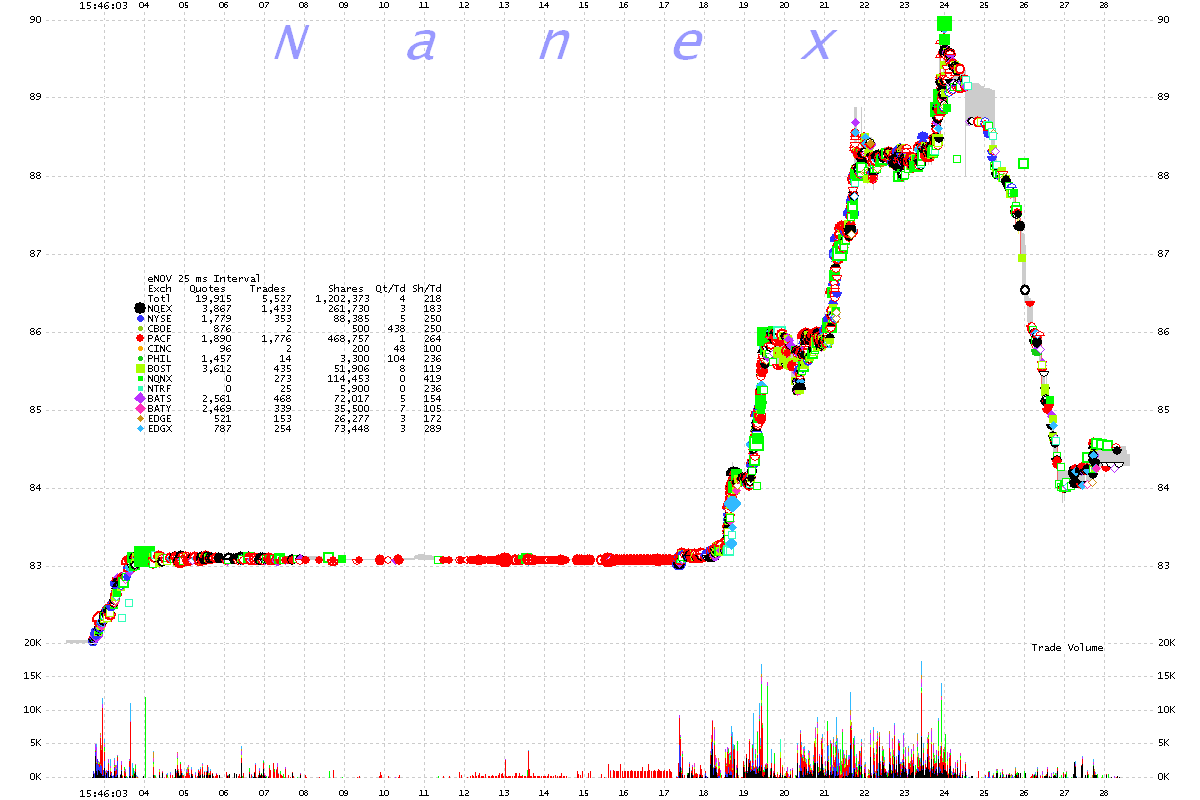 ---
15.
---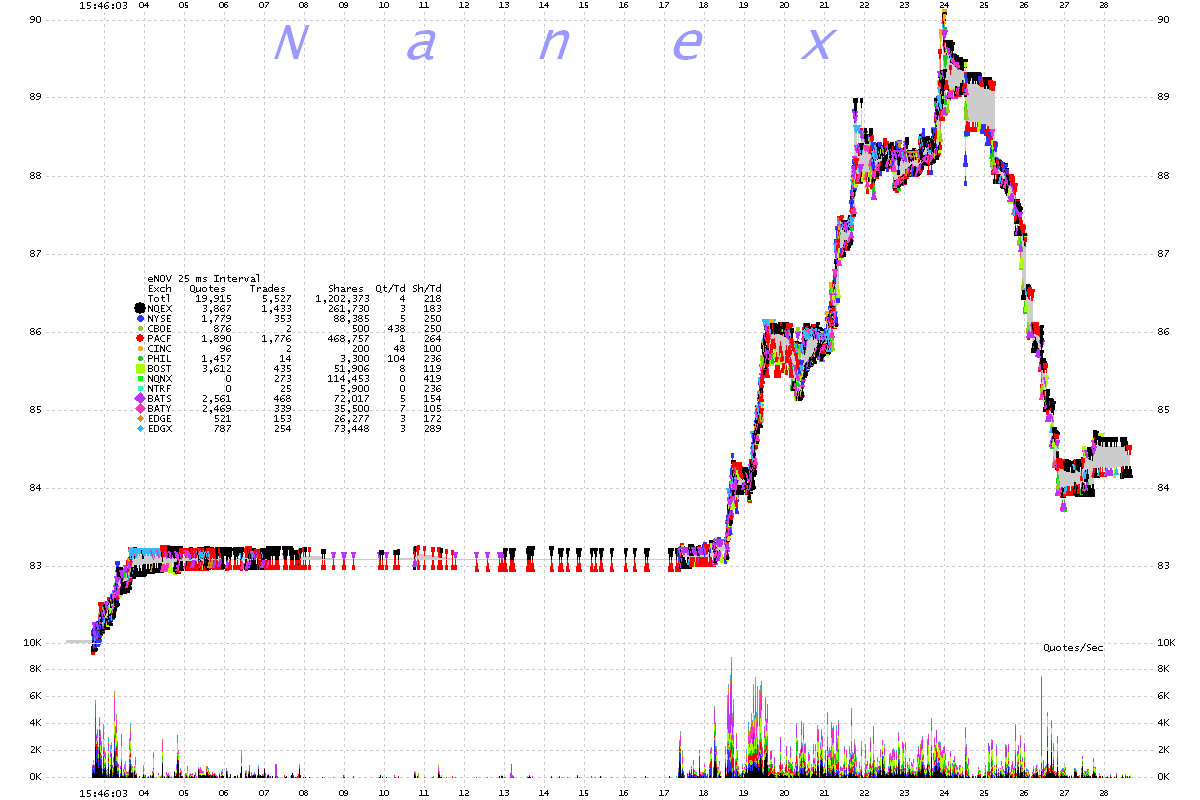 ---
16.
---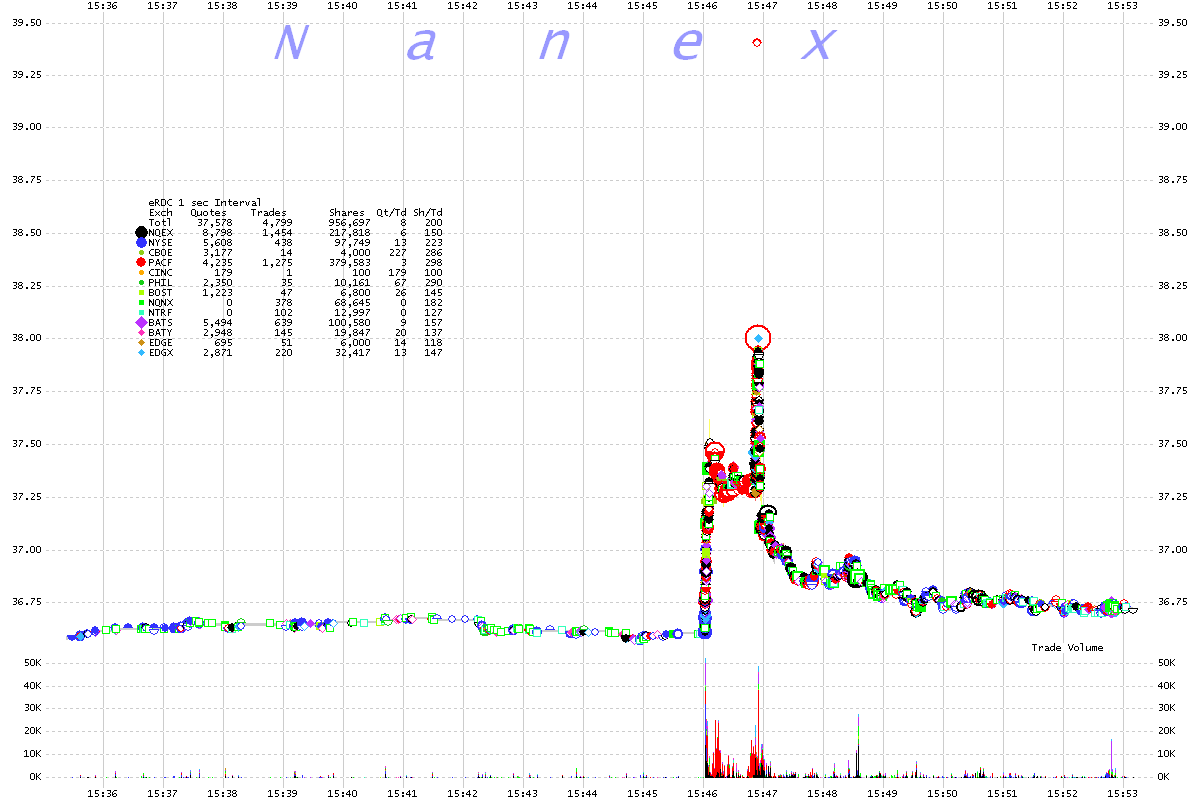 ---
17.
---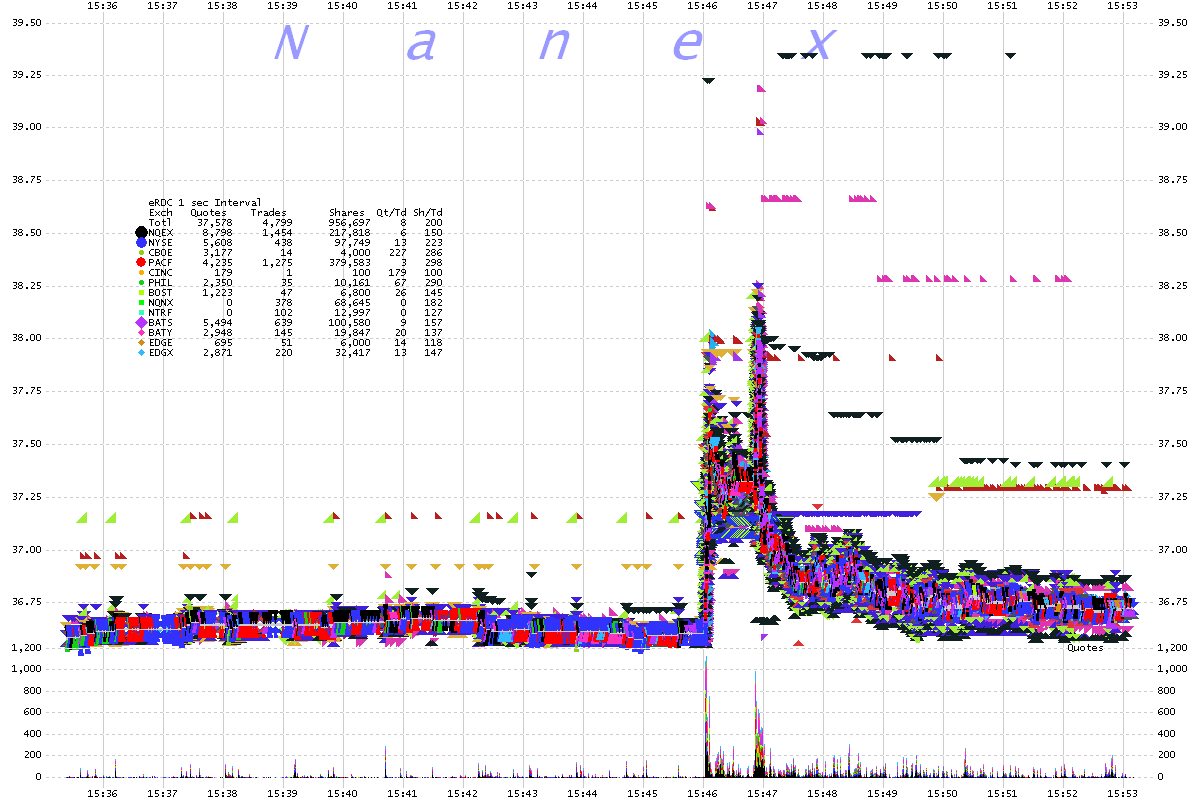 ---